Posted by Mickey's Pet Supplies on Sep 12th 2020
It's a natural behavior for a dog to chew. The instinct to chew is embedded in a dog's DNA, due to its history as a hunter. Today's dogs don't have to hunt for their meals but the urge to chew is still there. Dogs chew to have something to do and as a stress reliever. They will also chew if they are bored. If we humans don't give our dogs something appropriate to chew, they will head to the furniture or our shoes.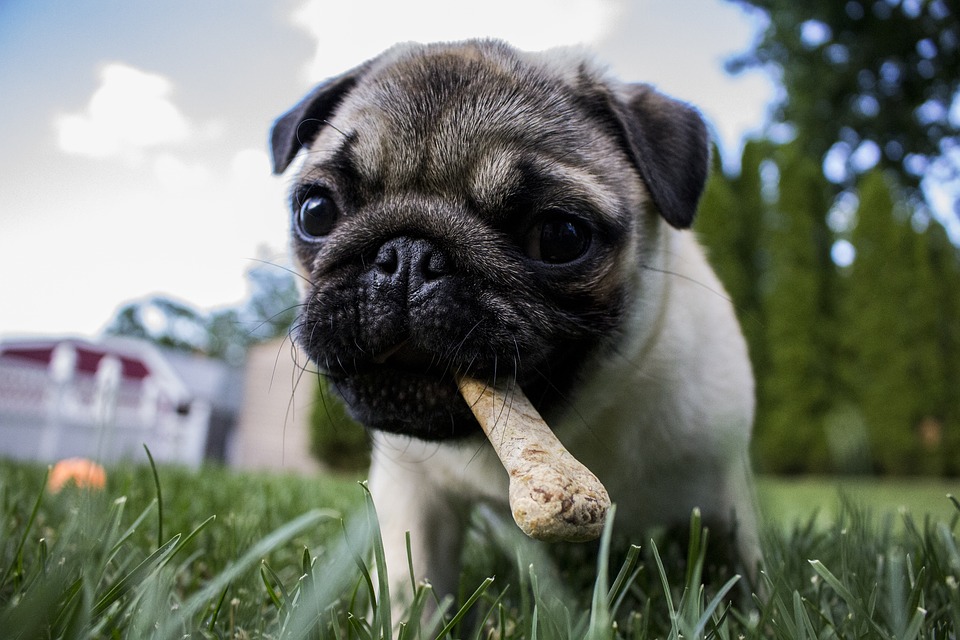 In order to give you dog something healthy and beneficial to chew we recommend dog chews sourced from natural animal body parts such as a bully stick, elk antler chew, a marrow bone, cow ear, pig ear or trachea. Mickey's Pet Supplies has the answers to your dilemma. We offer a wide range of dog chews so you can give your dog the healthy appropriate chew based on their breed, size, and age. For example, softer chews such as a lamb ear are great for senior dogs as they are a softer chew.
Mickey's Pet Supplies offers a wide range of dog chew items from suppliers including Bravo, Himalayan, Jones Natural Chews, Red Barn, Free Range and our own brand of USA bully sticks. We have everything from a junior sized bully stick or Mickey's USA steer sticks to our Super Monster bully sticks. We offer different sizes of chews to suit your breed, and we work hard to provide chews that offer positive nutrition without bleach or chemical treatments. We also offer selected dog toys for chewing and stimulating your dogs, such as Kong, West Paw, and Planet Dog.
We do not ever recommend giving your dog a plush toy for chewing. Those toys should be given only as fetch or retrieving toys and never left to just chew on.